About Us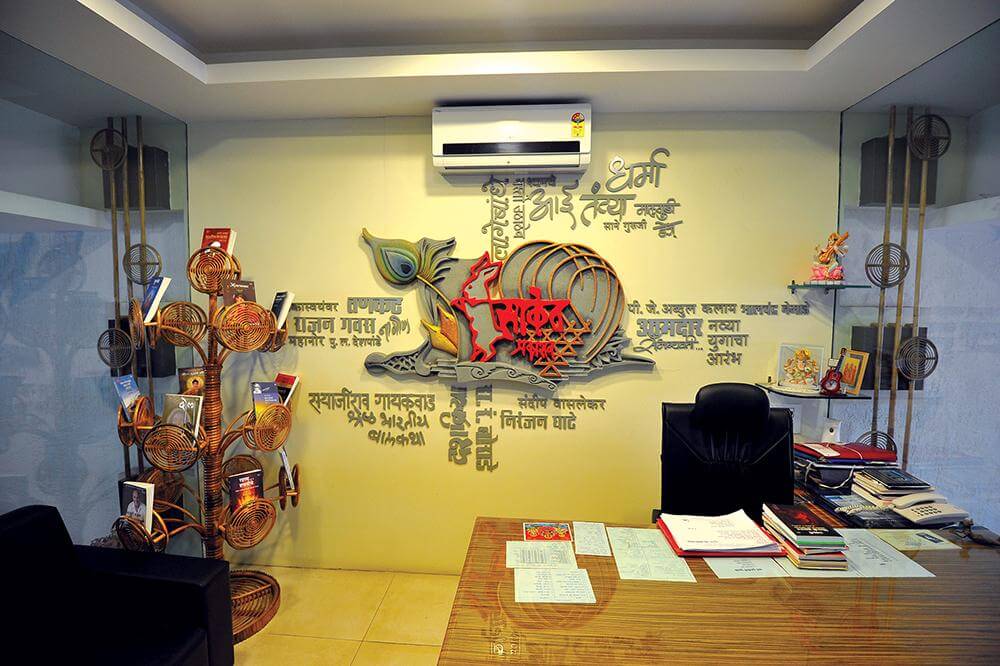 Saket Prakashan
Saket Publication is a regional language publisher from central India. It was established in 1975. We have our main office located in Aurangabad city with branch office in Pune. We are a leading Marathi publisher. During forty-four years we have published more than 2100 titles and are publishing new 50 titles per year. Saket Publication is publisher of important Marathi writers as well as other world renowned Indian authors such as Mahatma Gandhi, Satyajit Roy, Dr. A.P.J. Abdul Kalam, R.K. Narayan, J.Krushnamurty and Osho among others. We have recently published works by Nobel laureates Orhan Pamuk, Jose Saramago, J.M. Coetzee, Gao Xingjian, Rudyard Kipling and Mohammad Yonus.
We are also publishing series of works by famous authors like Anne Frank, J. D. Salinger, Richard Bach, Eric Segal, Kiran Desai (Booker prize winner), Haruki Murakami, Stephenie Meyer, Jack Higgins, and James Hadley Chase. Translation of International Bestseller Authors like Napoleon Hill, Dale Carnegie, Kenneth Blachard, Dr. Joseph Murphy, Malcolm Gladwell, Eckhart Tolle, T. Harv Eker, Brian Tracy, Dr. Walter Doyle Staples, Zig Ziglar, John C. Maxwell, Og Mandino, Norman Vincent Peale, Jack Canfield, Neale Donald Walsch, Dr. Wayne Dyer and Louise L. Hay.
A Monthly house magazine is regularly published. Our publication has been honoured with various central and state government awards for best publishing work. The Government of Maharashtra honoured Saket Publication as The Best Publisher for The Year 2009 and it has also bagged award for Best Production from Federation of Indian Publishers for last seven years. It shows that 'Saket Publication' is an Ambassador in Marathi publishing sector. Our main motto is emphasis on speed and quality, fair business and customer satisfaction.